Contact Us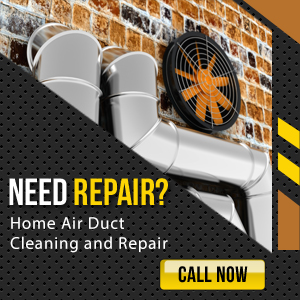 Allow the experts at Air Duct Cleaning Tarzana to assist you with your air duct servicing needs. Since we understand the need for a well maintained air duct system, we are willing to offer you the right solutions available in the palm of our hands. Call us today for initial assessment on your needs.
No doubt, no other provider in California can par to the services that we provide at Air Duct Cleaning Tarzana. Our years of thorough and extensive experience have created the way for implementing innovative solutions which are customized to fit your needs. Contact us now!
Let us help you with improving the indoor air quality of your home. Our company provides professional air duct cleaning services of top quality. Hire us for the removal of all contaminants from the ductwork of HVAC systems. Our highly qualified technicians use proven techniques, powerful equipment and potent cleaners to eliminate dust, pollen and mold. If our inspection reveals damage, it will be eliminated before the work begins. We are experts in air duct repair as well as in cleaning. The surfaces of the ductwork are sanitized to keep the results from the cleaning in the longer term. Our dryer vent cleaning services produce equally good results. Even the smallest fibers stuck on the walls of the duct will be removed and the appliance will work safely.
Call Us Now 818-661-1575